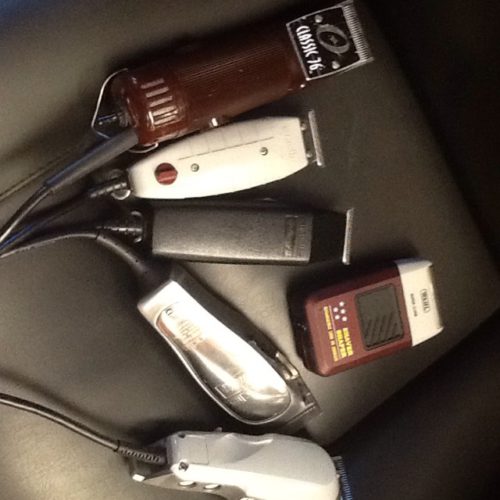 The right tool makes a world of difference!
Hello guest, followers, and friends!
To cut hair efficiently it is imperative to learn the tools of the trade. Here I will discuss tool selection and how they are used to create different styles and looks. Every barber has a go to clipper that will always give them the best results. You will have to experiment with different brands to find your go to clipper. I'm going to give you the trusted brands used in the male grooming industry.
Tool selection
To better serve your needs I'm going to break the selections down into 2 classes.
Class A: clipper trimmer set, comb, brush
The clipper
This is for the individual at home who needs to stay tight in between barber visits, or to have around the dorm for those quick last minute clean ups. To suit this person a regular rotary clipper would suffice.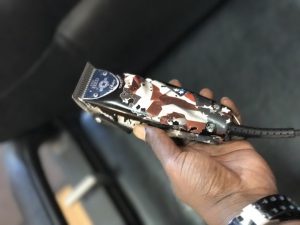 I suggest the Oster fast feed clipper with an adjustable blade. This clipper is to be used on dry hair only and comes with attachment combs to achieve desired lengths. Easy to clean and maintain this clipper has the lasting power to endure the test of time. This clipper can be used for blending hair and cutting the hair to any desired length with the simple use of an attachment. It's a lightweight piece of equipment with the ability to adjust the cutting length with the use of a lever on its side. A toothbrush can be used to clean the hair from the teeth of the blades while clipper oil is used to keep the blades in good working condition. After each use a drop of oil is recommended.
The trimmer
For finishing, dry shaving, and detail the andis Styliner II is my recommend. This trimmer tends to have a long lasting motor with a durable housing. With the proper maintenance this clipper can last a lifetime. With proper tuning and correct adjustment on the blade set sharp lineups and clean hair removal can be achieved with ease. Its powerful motor and durable casing this piece of equipment is easily my favorite trimmer to have at all times. In fact the first pair of trimmers I owned was a pair of styliners given to me by my brother in 2002! So as you can see I am speaking from first hand knowledge.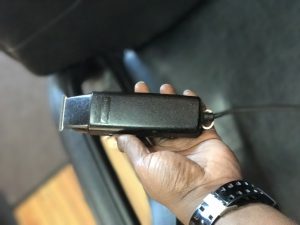 They do sell clipper/trimmer combo sets and I recommend you to try one of those just to become familiar with the equipment before making an investment. You will find out quickly how the quality of your equipment is important for long term use or you'll be buying clippers every other year. The price will eventually be cheaper than the cost.
Class B: Universal Clipper, Blending Clipper, Trimmers, Razors, Scissors, combs, brush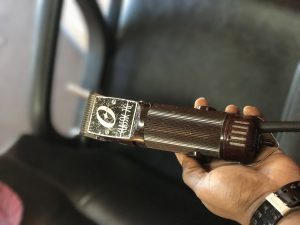 This class is for the future barber and current professionals giving a well rounded arsenal of grooming equipment.
The clipper
The universal clipper is one that can be used on wet or dry hair. Using a detachable blade system this clipper is for heavy duty JOBS. You can find this style of clipper in Andis or Oster. While there are other companies coming out with this style of clipper the andis & oster brand is well trusted among industry leaders.
The Oster 76  is my choice to recommend as it has been my go to universal for the past 12 years. Its a high maintenance clipper that needs carbon brushes swapped out when worn and grease to lube the gears. It is a long lasting piece of equipment that can be used when cutting in high volume. Used for taking down the roughest mane or blending the finest locks the 76 is classic and worth every penny. Andis produced a universal clipper that comes cordless which is convenient for cutting on the go or just less hassle with wires.
The blending clipper is  used for the fading and taper aspect of your grooming needs. This is where preference comes into play. I prefer the andis master magneti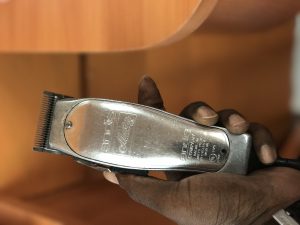 c motor clipper. Wahl has a number of clippers that will work just as fine or better. Just to name a few of those Wahl clippers
they are as follows. Wahl taper 2000, legends, sterling, senior, and Magic clippers.
With the adjustable blade and attachment combs fading and blending can be made easy. The master has been improved over the years to with its power button to blade set. The master holds a very powerful motor that can make the clipper run hot after continuous use without a break. To cool it down the andis cool lube will do the trick.
The trimmers
Along with the andis styliner IIs that I have mentioned above I want to add the andis T-outliner.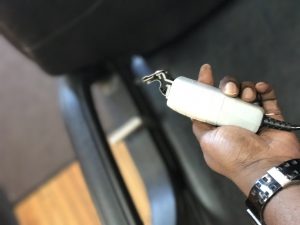 This trimmer has the BEST ability to be adjusted and when tuned properly they cut like a hot knife through butter in the summer. This particular model I modified to gain easy access to the tension screw giving the blade less or more power.
To complete these clipper kits I would add a Hard bristle brush for extra coarse hair and a soft bristle brush for fine hair. A taper comb is designed for clipper cutting as it has a small side to use clipper over comb on short cuts.
 Shaving/cleanup
Shaving can be achieved wet or dry. Dry shaves are achieved with a set of trimmers and a face or head prepped by a good wash. A wet shave is achieved with oil,gel,cream and a straight razor. Straight razors of today use disposable razors. Disposable blades are manufactured by many outlets. It's a matter of preference in which you choose, but I like to deal with personna red Israeli steel blades, or the derby 100 pack half blades. Those are the brands that never failed me as I look for a sharp edge with an easy glide.
 If you don't feel comfortable with a straight edge an electric razor is the best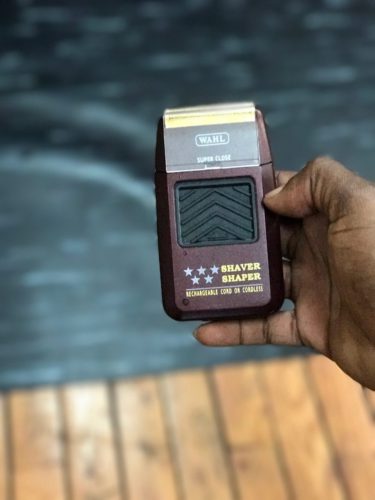 way to achieve a clean look giving a close shave. Each brand has come out with a variation of the electric razors, however, you can take a look at my choice by reading my review, and why I choose the wahl 5 star shaver/shaper to tackle close dry shaving jobs.
These are the tools of the trade that I like to use to complete my men's grooming services. There are more tools that I like to use these are just the few that I wanted to share. I hope you guys enjoyed the insight on tools of the trade, and visit Amazon to purchase one or two to add to your toolbox. From professional to beginners these tools are easy to use with paying close attention to the instructions.
Shannon kamal