Product knowledge
=====> The key to success is to never cease learning, and take action to learn often!=========>
FAROUK CHI products will be the subject to add in your cache of education to further your career!
Monday July 17th 5pm & Tuesday July 18th 10am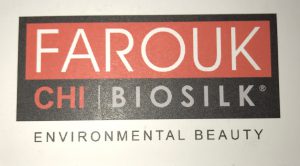 Have you heard of FAROUK?
This line has been around since I was in school and I remember the craze that came with the brand. When was the last time you learned a new product? Do you believe in trying new products? If yes how often do you try new products? If the answer was no then I hope it isn't because you're a GRAND MASTER OF PRODUCTS!
We all can gain to learn something new everyday to advance our career! If we're in school education is mandatory to become employable. Come out and participate in this PK event hosted by:
East Boston Beauty Academy
4 Neptune rd.
East boston, Ma 02128
Farouk CHI products will be showcasing an arsenal of styling and maintenance Product for all levels of expertise to use! Whether you are a future professional or a practicing professional, and looking for some fresh education this class will suit that need.
There are some styling AIDS that chi offers that I really hope they showcase. The pliable polish by chi is a product I hope they bring for me to purchase and give it a try! There is also the color line that was rolled out I hope to gain some knowledge on how to use it. Color is an area of focus for me nowadays as I try to become a better stylist.
When it comes to new product I find myself to be as a kid in a candy store! Without products I find that  my work can truly suffer. To have the knowledge on as many lines can help me better serve any customer that I encounter.
I hope some of you come out and take advantage of an educational opportunity that Farouk chi products will bring forth.
See you there,
Shannon Kamal